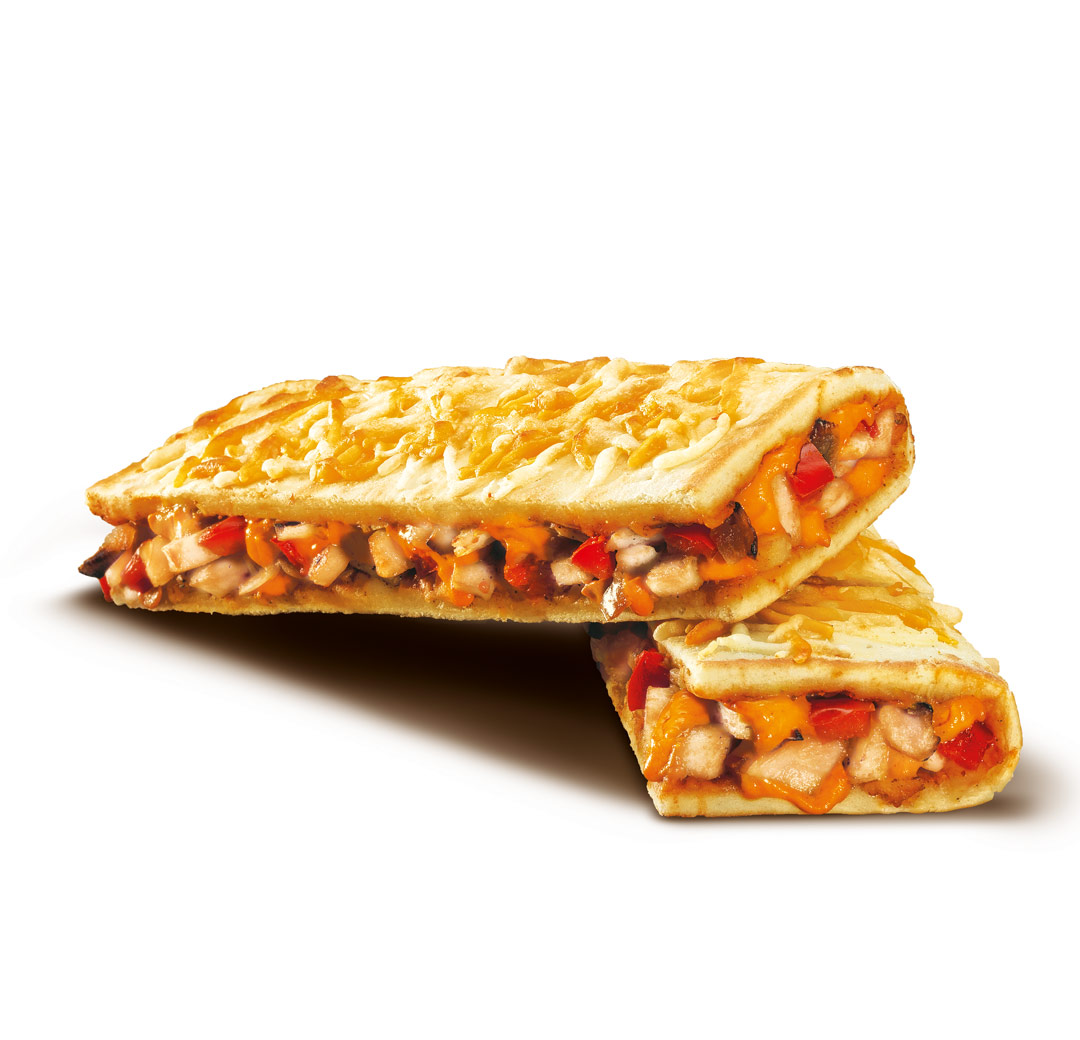 Pizza Pockets Chicken-Fajita
Open up the oven!
Open the oven: Your Pizza Pockets Chicken Fajita are ready for the buffet party in 12 to 15 minutes*!
Tightly packed on the baking tray, they are real crispy eye-catchers. As much Pizza Pockets as you want, but ready all in one go. Enjoy the crispy baked wheat dough gratinated with grated cheese. Filled with tender chicken meat, cheese and peppers, piquantly seasoned. Chic-chic-chicken!