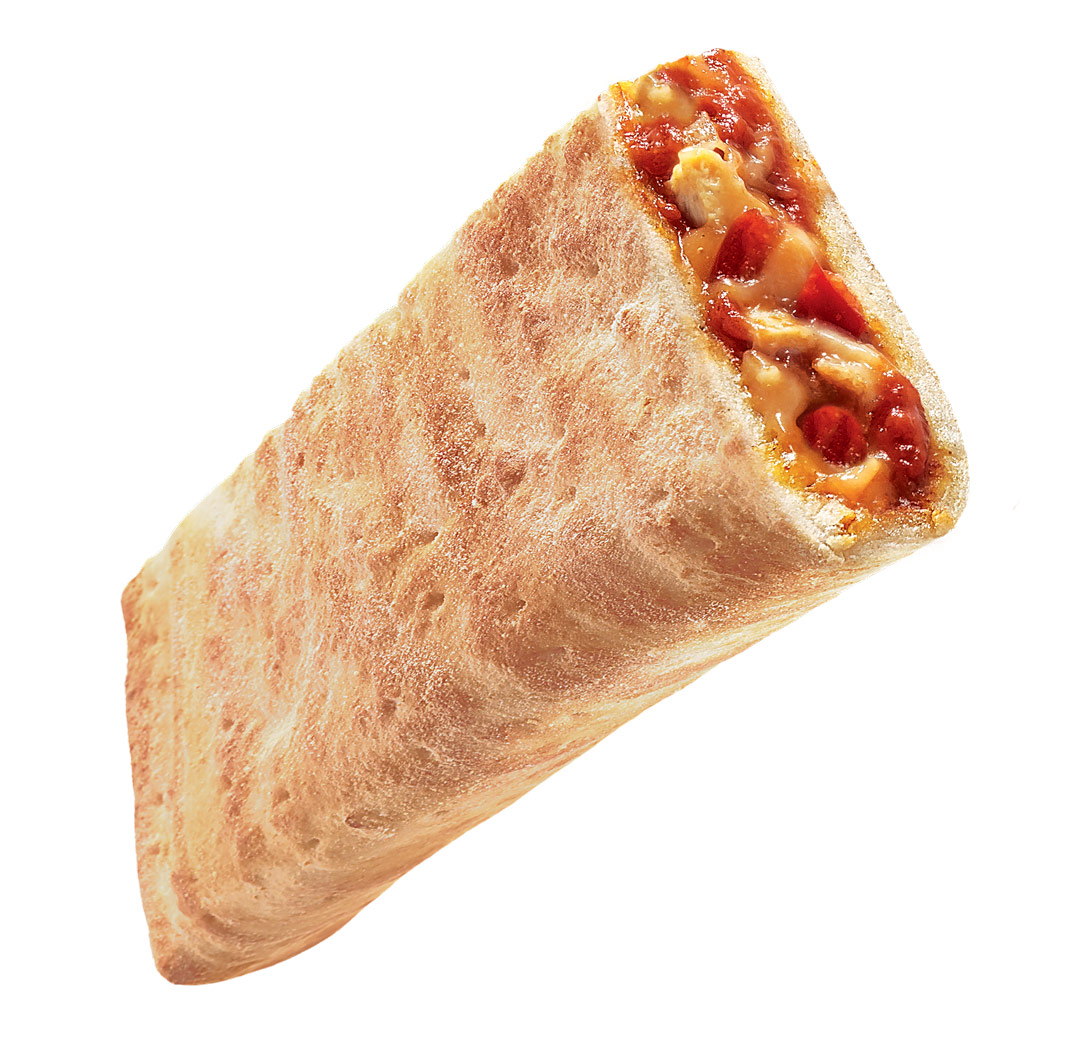 Pizza Pocket Chicken-Fajita
Treats for fast-paced eaters.
When two unite, a third rejoices! Mexico and Italy are celebrating a culinary party with the Chicken Fajita Pizza Pocket. Just 2 minutes of preparation in the microwave! Fast-paced eaters fully get the taste: first you meet crispy wheat dough, then tender chicken meat, cheese and peppers. Piquantly seasoned and ready in no time at all and the party is a blast of taste!