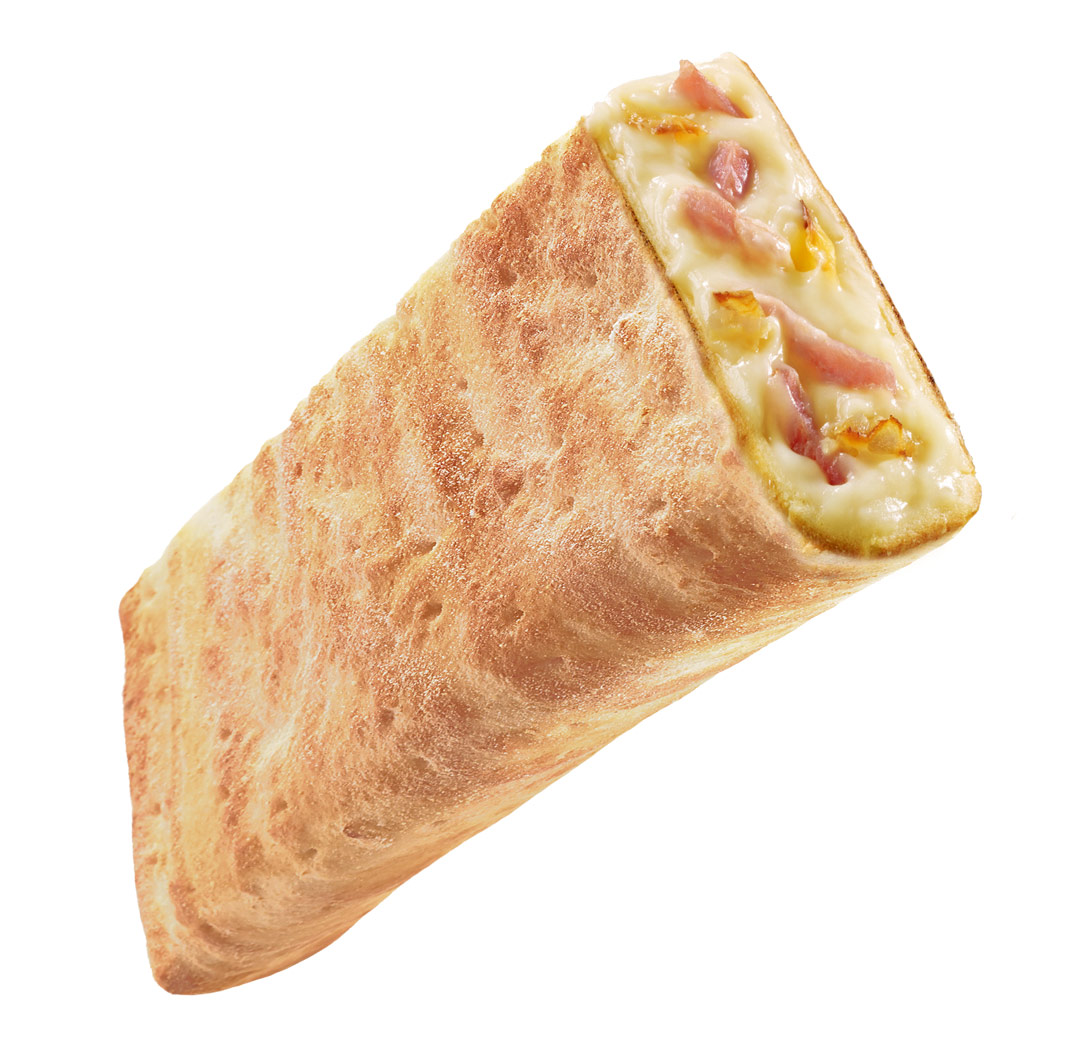 Pizza Pockets Flammekueche
French cuisine à la minute.
One, two, bling! And your fine Tarte Flambée Pizza Pocket comes hot from the microwave. Bon appétit. Enchanted taste in 2 minutes: crunchy wheat dough on the outside, a savoury seduction à la tarte flambée inside with a sauce from cheese, smoked bacon and onions. La vie est belle!