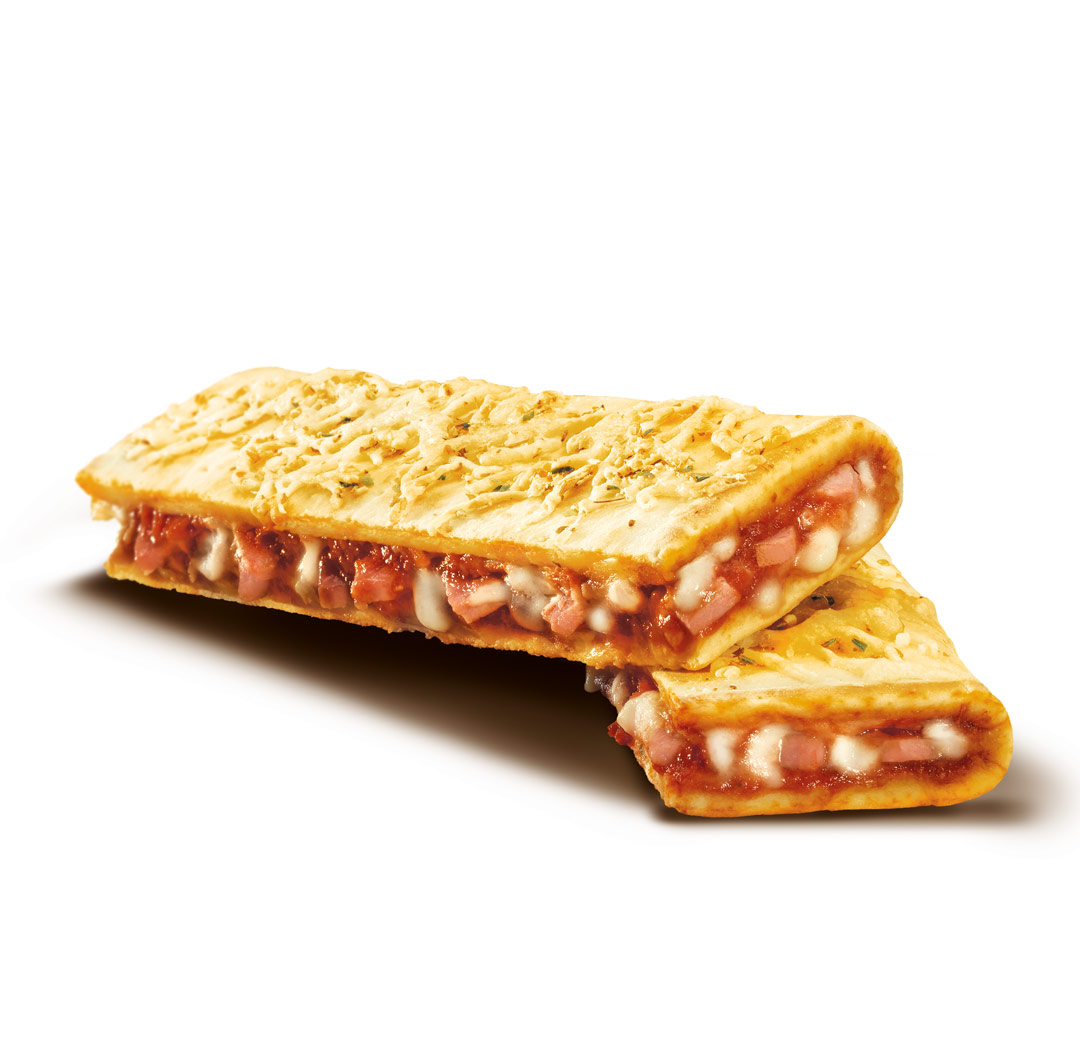 Pizza Pockets Ham & Cheese
Tasty kitchen concepts.
The first course takes 12 to 15 minutes*: Enjoy bite by bite straight from the oven! Gratinated with spicy cheese, the Pizza Pocket Ham & Cheese melts the heart of every connoisseur away. The crispy-crunchy wheat dough is filled with hearty ham, tender mozzarella and spicy edam cheese. The creation is seasoned the Italian way with tomatoes and oregano. You want more? Then fill the baking tray for course two!